Recycling Solutions & Services
JJ's Waste & Recycling offer a variety of recycling opportunities to meet the unique needs of our customers. Please contact your local JJ's Waste depot to arrange for a waste management professional to assess your site for potential recycling opportunities.
Cardboard & Paper Recycling
The right system for your requirements will depend on the volumes of cardboard your business is generating.
Your local JJ's Waste representative will be happy to assist you in finding the right solution for your cardboard and paper recycling needs.
Commingled Recycling is a great option for customers who have a variety of recyclable items with volumes too small to be individually separated.
Recyclable items may include:

Rigid plastic containers

Glass bottles
and jars

Steel & aluminium cans

Paper

Cardboard

Milk & juice cartoons
JJ's Waste also have the ability to provide metal recycling as a separate collection service.  Predominately utilised by industry, construction sites and mines, JJ's Waste works with a number of steel recyclers to maximise the return of this valuable resource. 
Empty steel drums can also be collected as part of our metal recycling service.
Contact your local JJ's Waste for further information about services available in your area.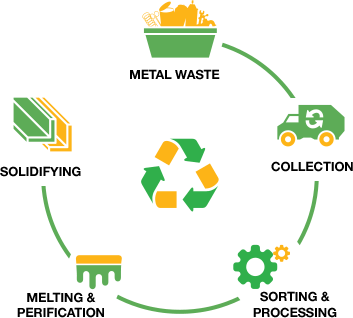 Confidential Paper Destruction & Recycling
JJ's Waste provide confidential paper destruction services for sensitive documents such as contracts and financial information. 
A secure locked bin is provided for use, once full, our team will collect the full bin and replace with a secure empty bin. 
The full bin is taken for secure shredding and recycling. 

Our Recycling Waste Wheelie Bins
Not all services may be available in all areas. Please contact your local depot to check service availability.