JJ's Waste & Recycling was established in 1932 and is the largest privately owned waste management company in Australia.
JJ's Waste strives to establish and maintain close, productive working relationships with customers to ensure:
The most efficient and cost effective services are provided.
Problems are rectified in a timely and professional manner.
The ongoing evaluation and evolution of services to improve community amenity and service efficiency.
JJ's Waste provides an extensive range of commercial and domestic services, providing customers with Total Waste Management Solutions for all their waste needs.
The History of JJ's Waste & Recycling
J.J. Richards was established by Joseph John Richards, who won his first sanitary collection contract in Murwillumbah Shire in 1932.
Now trading as JJ's Waste & Recycling, the Company has come a long way since those days with operations throughout all States and Territories in Australia, in the North and South Islands of New Zealand and more recently in the United States of America.  Joe's family continue his legacy as current Directors and Management of JJ's Waste & Recycling.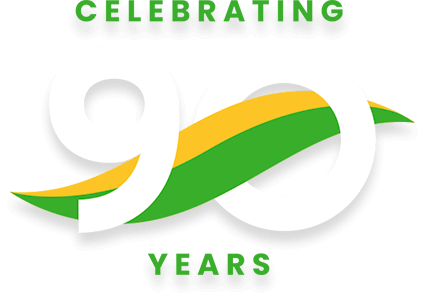 Hydrogen Vehicle Trials
Agreement signed to trial Australia's first Hydrogen waste collection vehicle with Pure Hydrogen. The trial will commence late 2022 in South East Queensland with the vehicle based on the Gold Coast.
CreatEnergy
Acquired CreatEnergy
Electric Vehicle Trials
Ensuring we continue to evaluate and assess the waste management technology on offer, JJ's Waste commenced trials of an electric vehicle.
Rebrand to JJ's Waste & Recycling
Providing a focus on our core business operations, our rebrand sees us now trade as JJ's Waste & Recycling.
United State of America
Our second international venture is to the United States of America. Established in 2018, we now have operations across four locations in Florida and Texas.
Victorian MRF
Commenced MRF operations in Wangaratta, Victoria followed by operations in Bendigo establishing in 2018.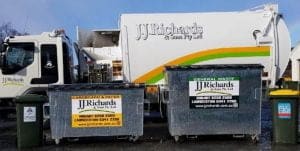 Tasmania
Operations commenced in Tasmania.
Newcastle, NSW
Operations established in Newcastle, NSW.
Phoenix Power Recyclers
Partnership formed with Phoenix Power to develop an in-vessel solution for composting of organic and food waste on the Gold Coast, Qld.
Perth, WA
Operations commenced on the west coast of Australia with our first operations opening in Perth.
Aztech Services
Acquisition of Aztech Services to provide our customers with a safe, professional and cost-effective hazardous material removal service.
Pulpmaster
We are proud to offer our customers the Pulpmaster System which provides an environmentally beneficial solution for large quantities of food waste. Please visit
www.pulpmaster.com.au
for more information.
Alice Springs, NT
Operations commenced in Alice Springs
New Engineering Facility
With a focus on providing the best in waste management equipment and technology, our new JJR Engineering facilities opened on the Gold Coast, Qld.
First Euro VI Vehicle
Worked in partnership with Volvo to produce the first dual Side Load waste collection vehicle in Australasia.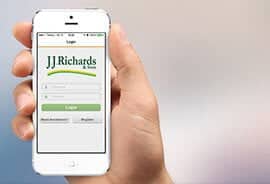 Launched Customer Portal App
Ensuring we continue to provide our customers with the best service possible, the App details waste collection information at a touch.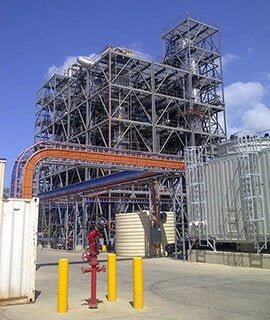 Northern Oil Re-Refinery
In partnership with Southern Oil, JJ's Waste opens the Northern Oil Re-Refinery in Gladstone, QLD - the largest and most advanced Re-Refinery in Australia.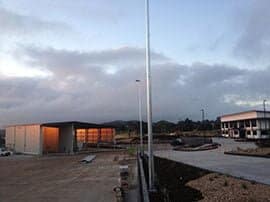 New Toowoomba Depot
New expansive facilities constructed in Toowoomba providing further commitment to the region.
Black Moth
Continually researching for the best in waste management technology led to our partnership with Black Moth Mobile Vision Systems. All current waste collection vehicles are equipped with Black Moth cameras and hardware providing 360° vision around our vehicles providing the best in safety positional awareness and collection information.
Darwin, NT
Expansion was made from the east coast of Australia into the Northern Territory.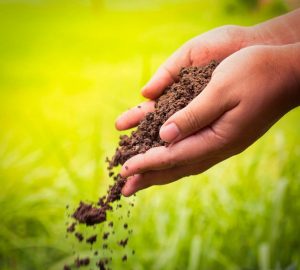 CQ Compost
A partnership was formed with CQ Compost in Emerald, Qld to provide our customers with a closed-loop solution to organic liquid waste.
ACT
Operations commenced in Australia's capital city.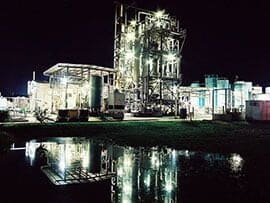 Southern Oil
Looking to provide a true used oil re-refining solution, J.J. Richards formed a partnership with Southern Oil Refinery in Wagga Wagga, NSW.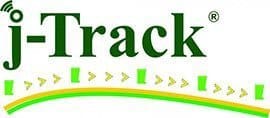 j-Track®
Working in partnership with our council customers, j-Track® was established which monitors and optimises domestic collection services.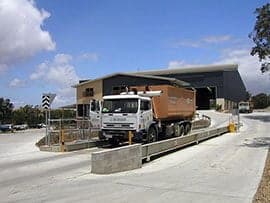 First Transfer Station Opened
Transfer Station facilities opened in Stapylton, Qld which continues to operate today.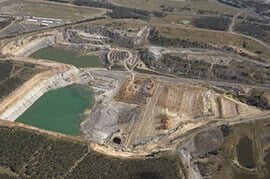 Ti Tree Bioenergy
Working in partnership with Veolia (previously known as Collex) Ltd), J.J. Richards constructed the Ti Tree Bioenergy facility which traps gas generated from landfill waste and converts this to energy. The facility provides enough power to supply 10,000 homes.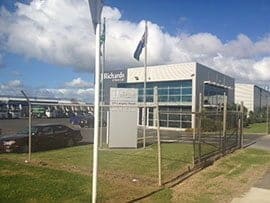 New Zealand
Our first international operations were established in Auckland, New Zealand.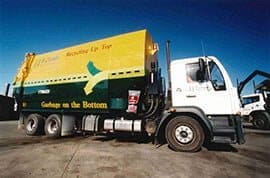 First Split Recycling/Waste Vehicle
With the increasing awareness around recycling, J.J. Richards invented the split collection vehicle which serviced bins with two compartments, one for waste, the other recycling.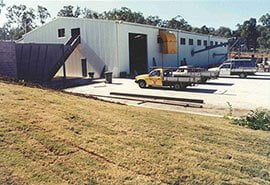 First MRF Operations
Established in Stapylton, Qld

Regulated Waste Services
Expanding our service offering to now include regulated waste collection services.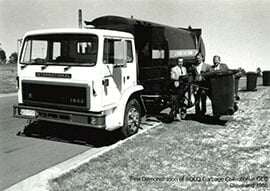 Introduced first ever SOLO Vehicle
Automated Side Load vehicle is created which would revolutionise the waste industry.
Melbourne Operations
Expanding along the east coast of Australia, J.J. Richards started operations in Melbourne, Vic.
Sydney Operations
Commenced operations in Sydney, NSW.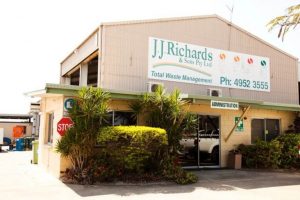 Central Queensland Operations
Commenced operations in Central Queensland.
Corporate Office Established
With the company seeing continued growth, a corporate office was established in Cleveland, Qld. The current day corporate office continues to operate from this same region.
Incorporated
J.J. Richards & Sons becomes J.J. Richards & Sons Pty Ltd
Industrial Waste Services in Toowoomba
Commenced industrial waste services in Toowoomba region with newly developed Front Loading collection vehicle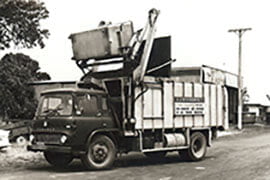 Developed Front Loading Waste Collection
J.J. Richards developed the Front Load waste collection vehicle for large industrial bins.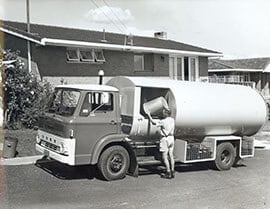 Developed Side Loading Waste Collection
While most waste contractors were using Rear Load vehicles, the Company developed the Side Load vehicle which would pave way for the revolutionary automated Side Load vehicle in the future.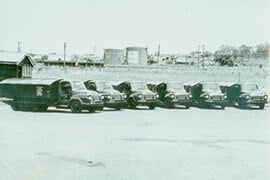 Toowoomba contract
J.J. Richards won the domestic collection contract for the Toowoomba region. The contract was managed by Joe's son, Thomas (Tom) who would devote 14 years to ensuring the contract was run to the highest standard. We are proud to say that we have continued to service this contract for the last 60 years consecutively.
J.J. Richards "& Sons"
The business was renamed as Joe's children became involved in the operations changing the business name to include the future generations.
J.J. Richards Engineering Established
Workshop and manufacturing facilities established which would later go on to develop equipment such as the automated Side Load vehicle (SOLO) which has revolutionised the waste industry.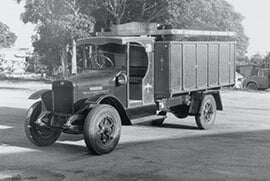 J.J. Richards Established
Joseph John Richards (Joe) established J.J. Richards after winning the sanitary collection contract in Murwillumbah Shire, NSW.
Other Waste Management Services
JJ's Waste & Recycling depot and waste facility personnel proudly service a range of industrial and commercial industries managing all major waste types and streams within their sectors.
See the JJ's Waste & Recycling full list of services below. Please confirm specific services with your local depot as not all services are available at every location.
Services To Suit Your Industry
To find the right solutions for your specific sector, click on the appropriate industry listing below: