Customer service and innovation are central to what we do. It drives our efficient and reliable solutions to essential waste services.
Being part of the JJ's team means being part of your community as we strive to continuously improve waste management.
We've got a proud and long history, more than 90 years of servicing waste management across Australia, New Zealand and the United States of America. You've probably seen the fleet of vehicles with their recognisable green and gold swoosh on your street.
We're a family-owned business built on four generations of waste knowledge, focused on ensuring total waste management solutions are meeting the demands of government, business, and the community in our ever-changing world.
Come join our team of motivated people.
JJ's Waste & Recycling – Avoid. Reduce. Reuse. Recycle. Recover.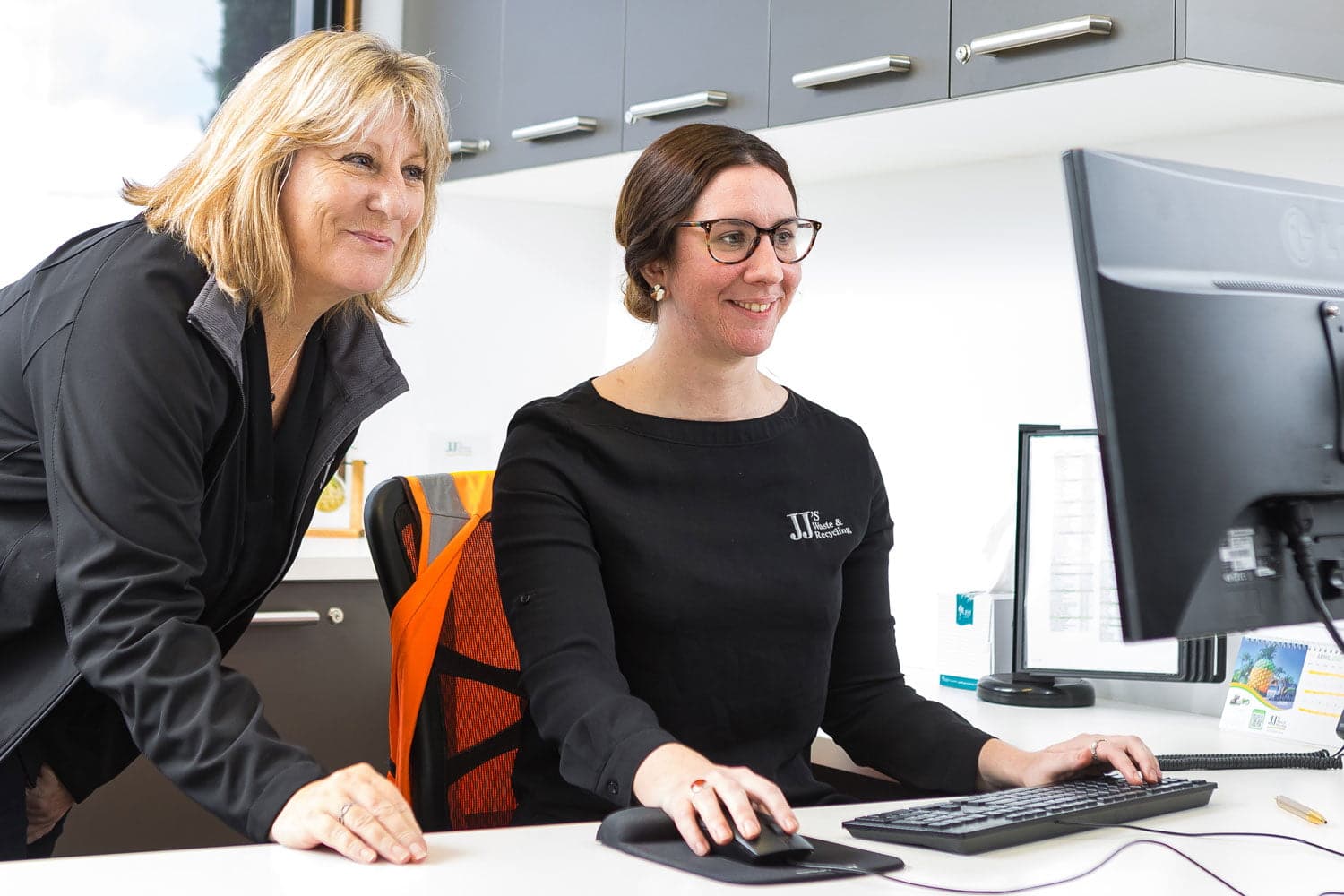 What's it like to work at JJ's?
We are passionate about people, supporting a safety-first approach to all that we do and making a positive impact in our local communities. We support reliable and self-motivated people who want to make a difference in a service-orientated organisation.
Learn from some of our team talking about why they chose JJ's.
"JJ's is a company that rewards those who put in the hard work and are reliable. It gives me a good work-life balance with early starts and no weekend work."
"I would recommend working for JJ's to anyone thinking about making a job change."
Being new to JJ's, it was refreshing to join a business that was "normal". Achievable expectations, good office environment, clean site and easy going senior managers – something that hasn't been that way in a while.
"I like working at JJ's as time flies when I'm out in the truck and it gives me plenty of time for my personal life. There's nothing I don't like about my job."
We are one company with 17 divisions, employing more than 2,700 people and together we exist to continuously improve waste management and the impact that waste has on the community and environment. A goal this big keeps us all motivated and makes what we do that much more fulfilling.
Our Partners & Affiliates
Everybody knows a JJ's Truck when they see one. Our iconic green and gold fleet head out rain, hail or shine; they are the lifeblood of our essential services business.
You've probably seen our fleet of vehicles, with their recognisable green and gold swoosh, driving along your street. But we're more than the friendly drivers lifting bins.
We're the movers and shakers ensuring total waste management solutions are meeting the demands of government, business and the community in our ever-changing world.
Here at JJ's Waste & Recycling we are proud to support the local communities that we work within. We endeavour to employ locals and support local businesses where possible.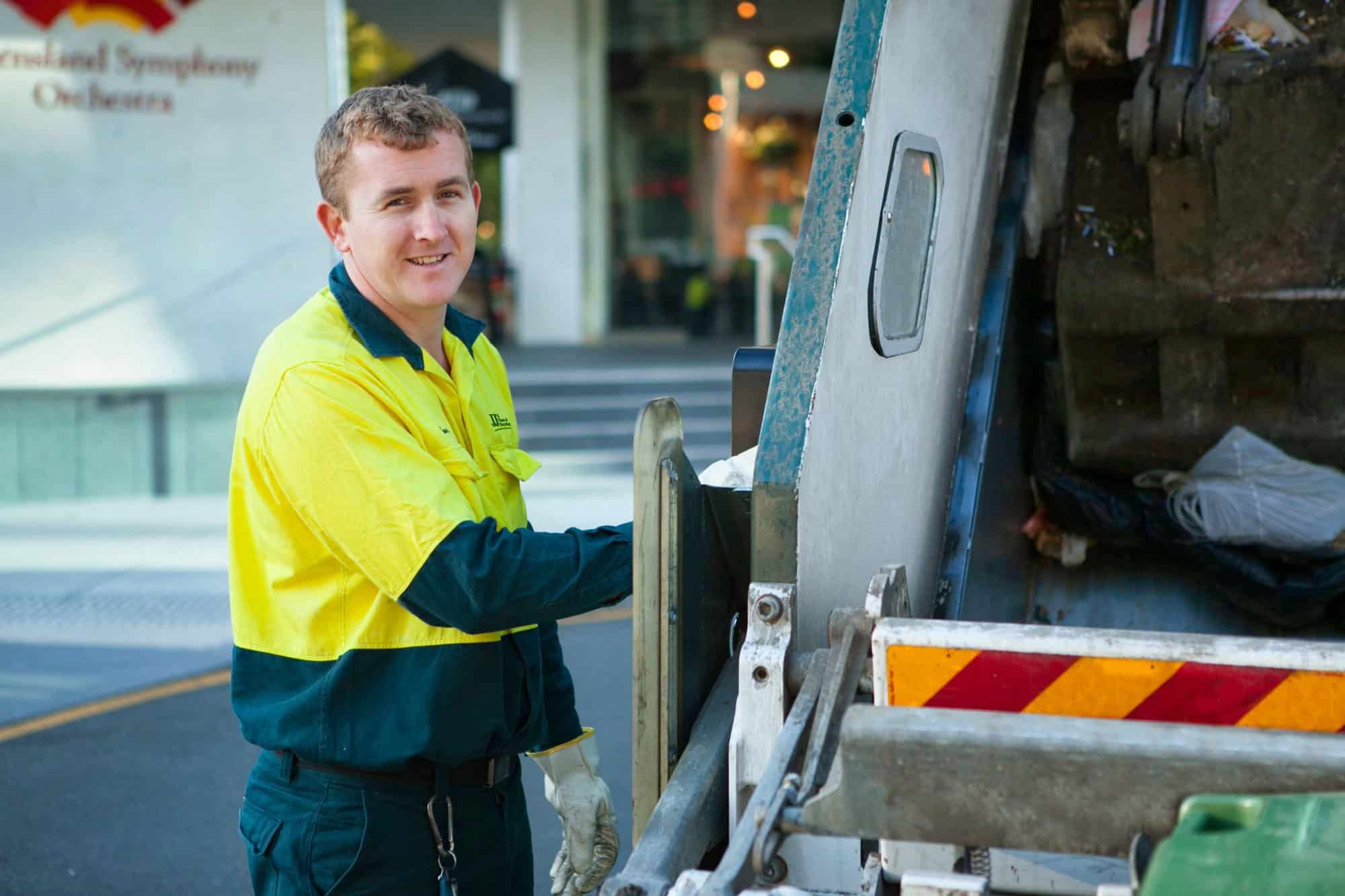 We celebrate our people by providing a safe and professional workplace so you can enjoy what you do every day. As a team member you will enjoy:

The stability of a national, Australian family owned and operated business with over 90 years' experience

A safe, professional and inclusive work environment

Uniform & PPE

Work/life balance

Essential services industry – job stability

Permanent roles

Safe & reliable fleet maintained in our modern workshops

Career development, training and growth opportunities

Health-fund discounts

Salary sacrificing & novated leasing

Discounts at over 100 retailers
Above all, your safety and wellbeing are of the highest importance to us.
The success of JJ's Waste & Recycling can be clearly attributed to the depth and diversity of skills and knowledge that our employees contribute. Diversity is an integral part of our equal opportunities policy. We encourage our staff to respect the beliefs and values of others.
We do not tolerate any form of unfair or unlawful discrimination, whether it is based on gender, race, ethnic origin, nationality, disability, sexual orientation or social background.